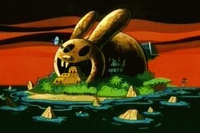 Bunny Island
is the
Evil Con Carne's
lair and main base of operations.
Mandy
bought the island in the episode
Chicken Ball Z
.
Description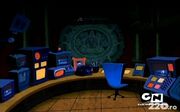 The interior is shown to have mexican/meso-american themed decor, and is very large, wide large, wide rooms, to the point even Hector discovers rooms he didn't know the island had.
Ad blocker interference detected!
Wikia is a free-to-use site that makes money from advertising. We have a modified experience for viewers using ad blockers

Wikia is not accessible if you've made further modifications. Remove the custom ad blocker rule(s) and the page will load as expected.