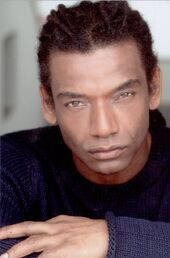 Greg Eagles
is and American voice actor, actor, writer and producer who has done several voice roles such as Megas XLR, Cow and Chicken, the Garfield CGI movie trilogy and Pair of Kings. As of 2007, he replaced Mel Wrinkler as Aku Aku in Crash Bandicoot.
He voiced Grim and Sperg on the show. To voice Sperg, he had to use an incredibly high pitched voice as to not make them sound the same.
Ad blocker interference detected!
Wikia is a free-to-use site that makes money from advertising. We have a modified experience for viewers using ad blockers

Wikia is not accessible if you've made further modifications. Remove the custom ad blocker rule(s) and the page will load as expected.