Happy Huggy Stuffy Bears
is the 21st episode from season 4 of
The Grim Adventures of Billy & Mandy
.
Plot
Billy Runs of to a toy store to get a free toy, a happy huggy stuffy bear. Mandy (who is also at the store) meets the creator of happy huggy stuffy bears, Serisue, who wants to use Mandy in an advertisement for the product. Mandy agrees. When the Advertisement is published, Mandy is surprisingly cute and she, unfortunately is paid with the toy bears. When a crowd of fans gathers, Mandy gives them bears to get rid of them.
Suddenly, Billy's toy bear starts to control his mind and all of the other kids with a bear also start to be controlled by the bears. Grim then realizes Serisue is really Eris (sERISue).
Eris then appears and tries to convince Mandy to join forces with her. Mandy considers it, but refuses when she realizes she'll only be the second most powerful person in the world. She commands Grim to kill the bears. Grim uses his scythe to decapitate the bears. However the heads can still control people. Mandy ignores them saying that it's close enough to what she wanted.
Credits
Story by: Nina Bargiel, Spencer Laudiero
Storyboard by: Spencer Laudiero
Art direction: Rae McCarson
Directed by: Brian Sheesley
Trivia
In the toy store, a boy can be seen holding a toy that looks like Jack O'Lantern.
Beginning with this episode, Eris is given a major redesign.
Gallery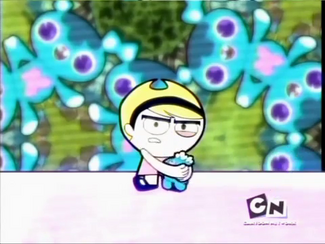 The image gallery for Happy Huggy Stuffy Bears may be viewed here.
Episode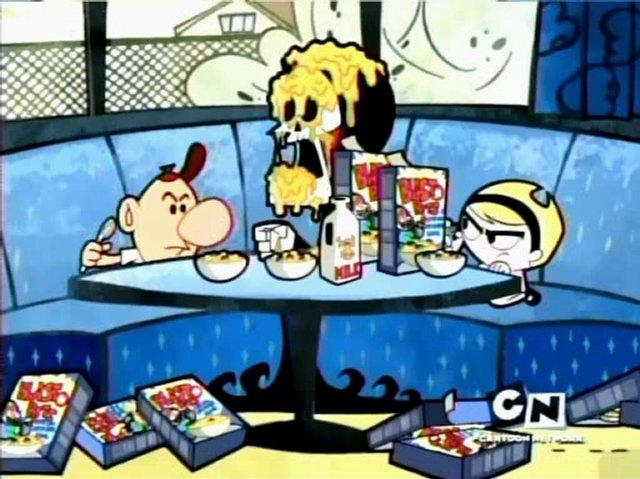 Ad blocker interference detected!
Wikia is a free-to-use site that makes money from advertising. We have a modified experience for viewers using ad blockers

Wikia is not accessible if you've made further modifications. Remove the custom ad blocker rule(s) and the page will load as expected.