Little Rock Horrors
is the twenty-second episode of
The Grim Adventures of Billy & Mandy
. It was originally part of a
Grim & Evil
episode.
Plot
One night, Billy was feeling lonely, so he asked Mandy to play with him but she was busy reading a book. He asked Grim, but Grim turned him down too. Billy then goes over to Irwin's house to see what he was doing. Irwin was watching a movie, and didn't see Billy in the window. Billy walks off, all mopey. He lookes at a twinkling star in the sky and made a wish for someone to play with him. The star came shooting out of the sky and into Billy's backyard! The star was just a meteor who sings! He asked Billy for some brains. So he gathered everyone in Endsville (except for Grim and Mandy). It accepted Irwin as its first victim. The Last Victim is Mandy. Mandy notices the meteor and walks over to it. The meteor eats her brain, but he melts due to her brain being "spicy". She becomes the meteor and asks Billy for brains.
Credits
Story by: Gord Zajac
Storyboard by: Maxwell Atoms
Directed by: Robert Alvarez
Transcript
Little Rock of Horrors/Transcript
Trivia
The title name of the episode is a parody of the Broadway musical and 1980's film Little Shop of Horrors.
The name of the song in this episode was BRAINS.
The artist who sung the song was Voltaire. Another song he wrote is also in the opening credits to Billy and Mandy's Big Boogey Adventure
Billy is shown to do the Moonwalk after being given a suit and he begins to dance, This, along with the dance he and the zombies perform together, is a reference to Michael Jackson, with the group dance being a reference to the Thriller music video, and the moonwalk being Jackson's signature dance move.
Gallery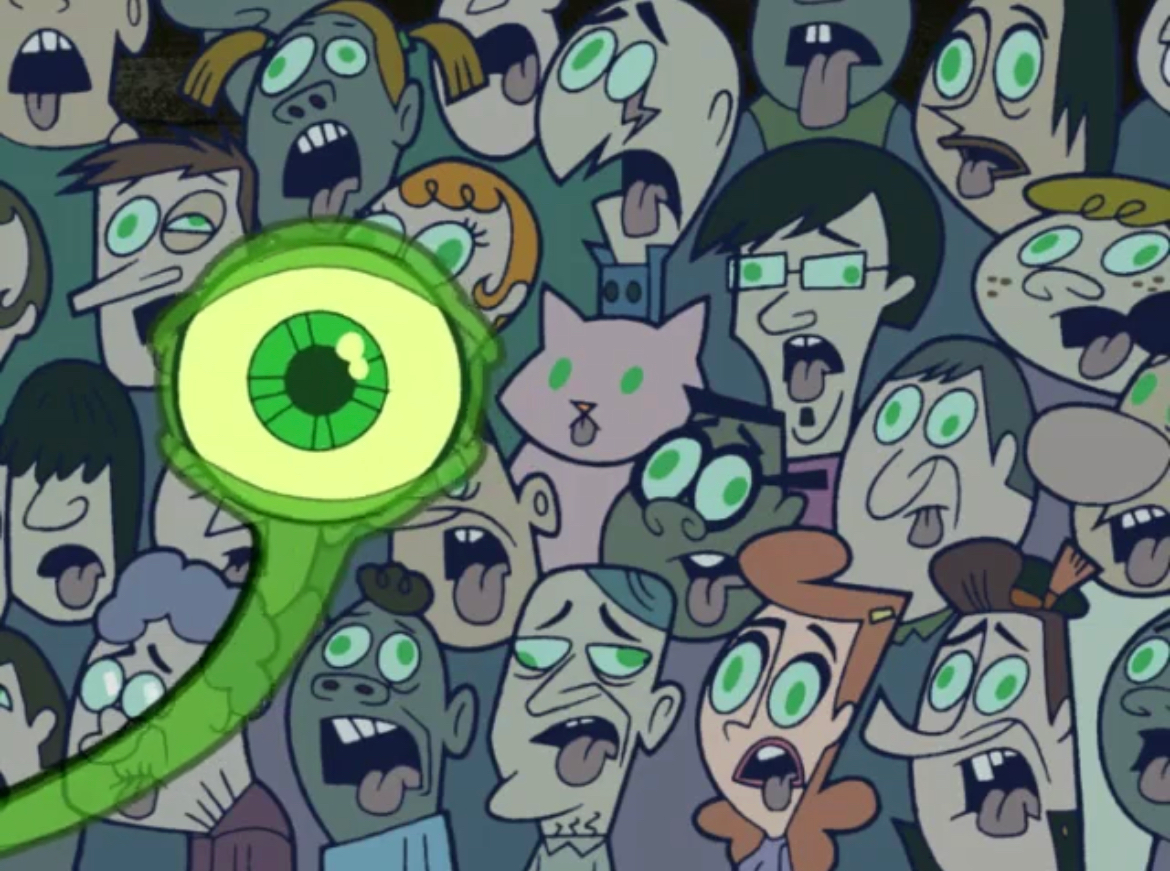 The image gallery for Little Rock of Horrors may be viewed here.
Video
Ad blocker interference detected!
Wikia is a free-to-use site that makes money from advertising. We have a modified experience for viewers using ad blockers

Wikia is not accessible if you've made further modifications. Remove the custom ad blocker rule(s) and the page will load as expected.