The Firebird Sweet
is the 11th episode from season 5 of
The Grim Adventures of Billy & Mandy
.
Plot
A phoenix emerges from Billy's new Frosted Golden Apple Scraps cereal and finds a home on Billy's head.Grim and Mandy come to know that the company is owned by Eris and decides to go there.When she refuse to help Mandy tricks her and made the bird find a home on her head.'
Credits
Story by: Drew Neumann, Aaron Springer
Storyboard by: Aaron Springer
Art direction: Rae McCarson
Directed by: Shaun Cashman
Gallery
Trivia
Leaning on the Fourth Wall: Grim saying "Don't worry Billy. We'll get that dumb bird off your head, even if it takes er.. (sic) the rest of eleven minutes" referencing a typical episode's runtime.
Fourth Wall Break: Eris flying away with the phoenix on her head, causing the screen to tear,  before jumping to the credits, as Billy, Mandy, Grim and Thud are seen watching it on the TV.
Video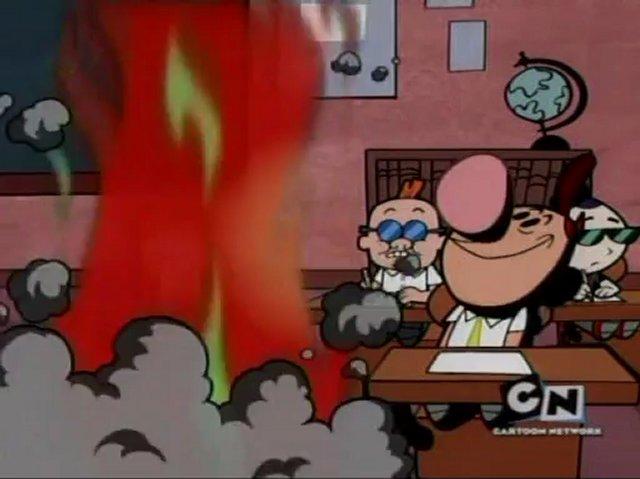 Ad blocker interference detected!
Wikia is a free-to-use site that makes money from advertising. We have a modified experience for viewers using ad blockers

Wikia is not accessible if you've made further modifications. Remove the custom ad blocker rule(s) and the page will load as expected.