The Show that Dare Not Speak Its Name
is the 2nd episode from season 7 of
The Grim Adventures of Billy & Mandy
.
Synopsis
When Billy fails to follow Grim's warning due to his boredom, it results in Pinface, and a house party from The Netherworld. It is paired with Everything Breaks.
Credits
Story by: Alex and Holly Almaguer
Storyboard by: Alex Almaguer
Directed by: Kris Sherwood
Trivia
This episode was called "Cubix's Rube" in most Channel Guides. But the title card will still say "The Show that Dare Not Speak Its Name."
While Billy is watching TV, he sees part of the Evil Con Carne episode Gridlocked and Loaded.
Alex Almaguer wrote the episode with his wife Holly Kim.
Video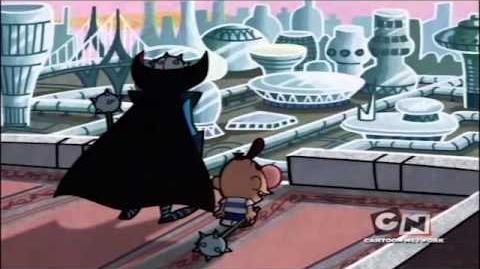 Ad blocker interference detected!
Wikia is a free-to-use site that makes money from advertising. We have a modified experience for viewers using ad blockers

Wikia is not accessible if you've made further modifications. Remove the custom ad blocker rule(s) and the page will load as expected.