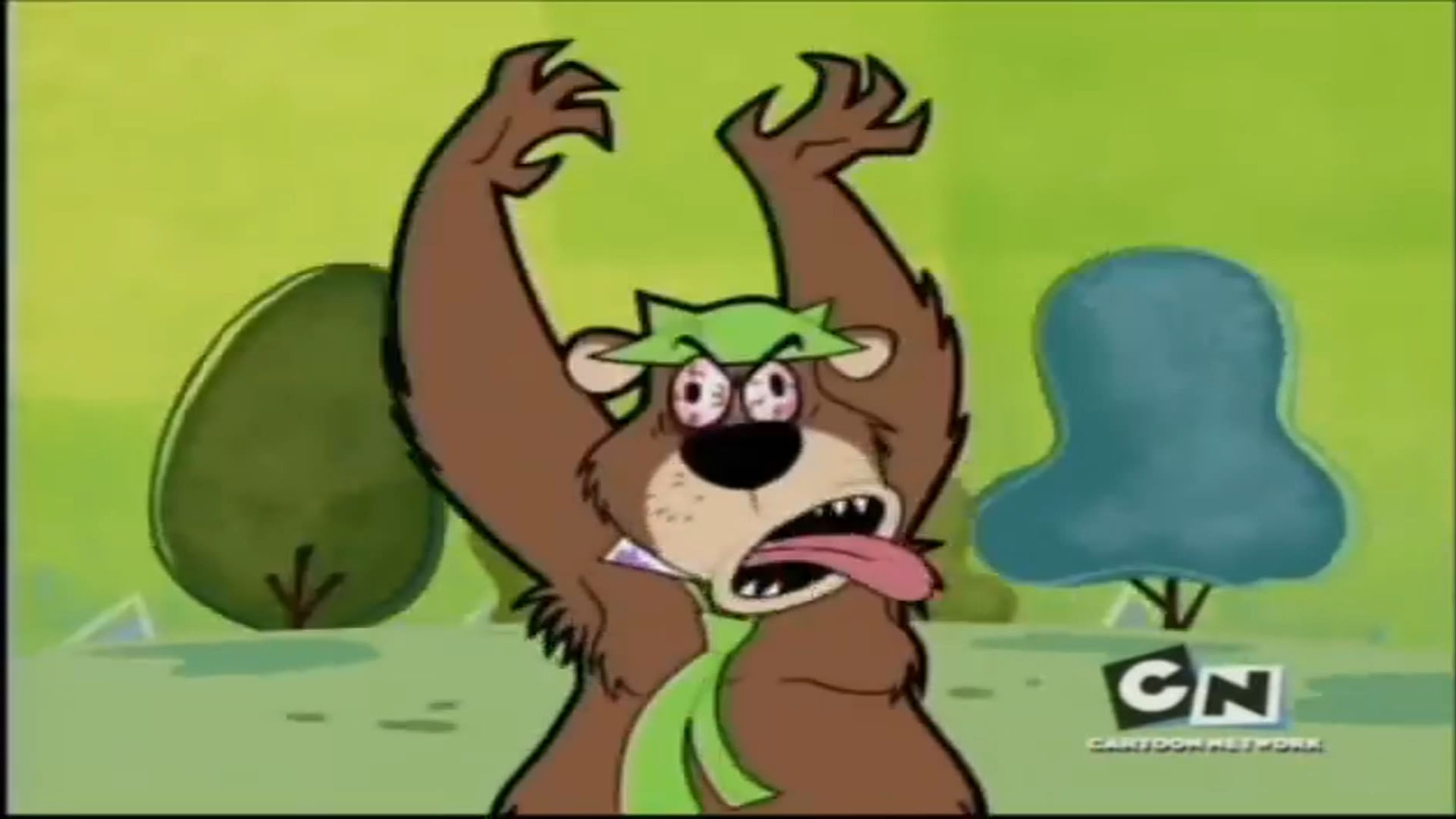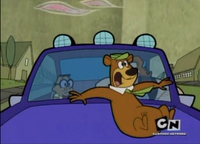 Yogi Bear
is a Hanna-Barbera character from the classic cartoon of the same name. Yogi is voiced by
Dave Fouquette
in
The Grim Adventures of Billy and Mandy
. He makes an appearance, along with
Boo Boo
, in
Here Thar Be Dwarves!
and makes a solo appearance in
Irwin Gets a Clue
.
Boo Boo and him attempt to snatch Billy's picnic basket and eventually chase into a cave in Here Thar Be Dwarves!. Due to the apparent fact that bears are afraid of caves, Yogi and Boo Boo do not pursue Billy any longer. He later appears, as one of the audience members, at the end of the episode during Billy's "Buttercup Dancer" performance.
During Here Thar Be Dwarves!, Yogi is giving a much more rugged look. His eyes are bloodshot and his hat and tie are ripped, giving him appearance of a druggie.
In Irwin Gets a Clue, he is run over by Hoss Delgado's truck.
He also appears in The Keeper of The Reaper (song) during Billy and Mandy's rap.
Exteral Links
Ad blocker interference detected!
Wikia is a free-to-use site that makes money from advertising. We have a modified experience for viewers using ad blockers

Wikia is not accessible if you've made further modifications. Remove the custom ad blocker rule(s) and the page will load as expected.